Cremation and Memorial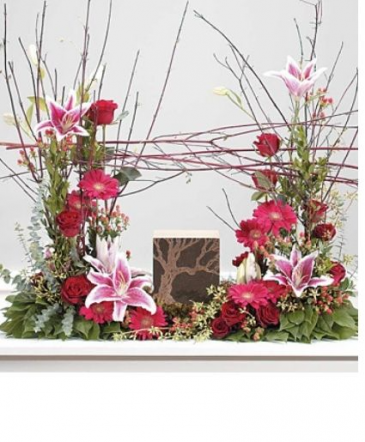 Pink Eucalyptus urn
Cremation
When you want an expression of your loved ones, choose Funeral Flowers Abbotsford for you families needs, we can accommodate all requests. Celebration of Life arrangements can be changed in design if you wish either a picture or urn, using the freshest flowers, and because we have a huge selection you may change the color of any floral arrangement to suit your needs. Daily servicing of Fraser River Funeral Home, Henderson's Funeral Home, Woodlawn Funeral Home, and all Churches
Shown at $225.00
PINK EUCALYPTUS URN
CREMATION
When you want an expression of your loved ones, choose Funeral Flowers Abbotsford for you families needs, we can accommodate all requests. Celebration of Life arrangements can be changed in design if you wish either a picture or urn, using the freshest flowers, and because we have a huge selection you may change the color of any floral arrangement to suit your needs. Daily servicing of Fraser River Funeral Home, Henderson's Funeral Home, Woodlawn Funeral Home, and all Churches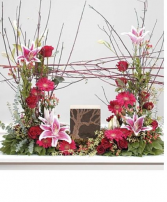 $225.00
Shown at $225.00
Shown at $225.00

PINK EUCALYPTUS URN

CREMATION

When you want an expression of your loved ones, choose Funeral Flowers Abbotsford for you families needs, we can accommodate all requests. Celebration of Life arrangements can be changed in design if you wish either a picture or urn, using the freshest flowers, and because we have a huge selection you may change the color of any floral arrangement to suit your needs. Daily servicing of Fraser River Funeral Home, Henderson's Funeral Home, Woodlawn Funeral Home, and all Churches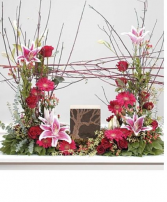 $225.00
Shown at $225.00
Flowers serve as an inspiration and a tribute to friends and loved ones during trying times. Cremation urn and memorial flowers can act as a personal expression of love or as a warm send-off. When you work with us, we endeavor to illustrate the essence and memory of your loved ones with a beautiful floral expression of their lives. Our selection of floral inspiration covers a wide variety of personalities and tastes. Looking for something different, or want to add a personal touch? We also do custom arrangements. Call for pricing.
Funeral and Sympathy Flowers
We are a locally owned Downtown Abbotsford business
Wholesale pricing to the public in Abbotsford B.C.
Deciding on flowers for your friend or loved one can be a difficult time. Our qualified designers are here to help you choose the perfect flowers .
Funeral flowers allow the opportunity to show the departed's personally, hobbies or favorite colors.
Browse our full funeral packages or individual pieces, order online on our secure site or call us to select the perfect flowers.
funeral standing sprays, funeral casket flowers, funeral hearts, funeral wreaths, funeral arrangements, funeral flowers abbotsford, funeral florist, best florist abbotsford, florist in Abbotsford, Cremation flowers, Urn arrangements, Celebration of life, Celebration of life flowers.
Call us @ 604-744-1908